A collection of example character backstories for a variety of rogues generated by GPT-3 at LitRPG Adventures Workshop and edited by me, Paul Bellow. Enjoy!
Rogue Character Backstories
Here's a few quick examples of some rogue character backstories for Dungeons & Dragons, Pathfinder, or other RPG tabletop systems.
Rarrgh Barrowjumper
Male Halfling Rogue
Born in The Town of Blinkenberg
Backstory:
The small town of Blinkenberg was once an active trading crossroads between many of the surrounding towns. People would come from miles around to get a bite to eat, to stock up on supplies, or to trade goods. Unfortunately, the Minotaur Wars made such travel dangerous and the flow of people stopped overnight. After the wars, the towns and villages that were once proud trading partners were now bitter rivals, each one suspicious of the other. After the kingdoms of Grabisco and Craggs were established, people once again began to travel to Blinkenberg, but they had a hard time getting past the front gates of either town.
Personality:
Rarrgh is a little on the quiet side and can sometimes take a while to break out of his shell. Once he gets to know someone, he is easy to talk to. He is a bit of a prankster and likes to fool around with others from time to time.
Appearance:
Rarrgh is tall for a Halfling, although he is still a bit shorter than the average human. He has a bushy black beard and long, black hair down to his shoulders. He is never seen without his dagger which he keeps tucked in his belt at all times. He wears a green bandana that he wears around his head, keeping his hair out of his eyes.
Start of Character:
Rarrgh travels the lands of Grabisco and beyond, looking to make a name for himself. He has recently been hired as a caravan guard by the wealth elves and dwarves who wish to make a living trading with the humans and the elves and dwarves of the Mulan Kingdoms.
Cylena
Female Ogre Rogue
Born in The City of Wink
Backstory:
Cylena was born in the city of Wink, which lies in the Kingdom of Grelzia. She had a difficult childhood, as her parents frequently argued, and she was often forced to pick up the pieces. In the end, she decided the best way to take care of herself was to leave. She worked for many months, saving up enough money to quit her job and leave the city. Since then, she has traveled far and wide, visiting many small towns along the way. She settled in the tiny village of Smalldale, which is on the borderlands between the Kingdom of Grelzia and the Kingdom of Ladale. She has a variety of skills and is constantly searching for ways to expand her skillset, as she has no idea what her future holds.
I'm using
GPT-3 AI for Dungeons & Dragons
RPG content.
Come check out the LitRPG Adventures Workshop AI-powered generators today and join our growing community! Generate or browse creatures, characters, quests, spells, governments, warlock patrons, skills, dungeons, undead, and more!
Personality:
Cylena is a bright, cheerful woman despite her troubled past. Her optimism has helped her overcome many trials in her life. She doesn't speak often, but she always has something insightful to say.
Appearance:
Cylena has long black hair and dark brown eyes. She's petite, but strong with firm muscles. She wears brown and black garments to blend in with her surroundings.
Start of Character:
After recovering from the terrible wounds she sustained during the Zanosk attacks, Cylena has decided it's time to rejoin the world, as the the group needs help in defeating him and his acolytes.
Iceshard
Male Troglodyte Rogue
Born in The City of Tauda
Backstory:
Iceshard was born into a circus family. His mother was a claw performer and his father was a juggler. They both wanted the best for their son, so they sent him to the best schools and they encouraged him to train as hard as he could. He learned a lot, but he felt like he was missing something. When he learned about the acolytes of Zan, he felt like he had found his calling. He left his family and relatives to become an acolyte himself.
Personality:
He is incredibly serious and disciplined, refusing to let his emotions get in the way of his training. He is not a huge fan of small talk, preferring to get right to the point of conversation. He also tends to take on jobs without asking questions, and he's not the most creative of people.
Appearance:
Iceshard is slender with pale skin and short white hair. He normally wears a black and white mask. His eyes are completely white. He also likes to wear loose fitting black clothing, though he also wears loose fitting white clothing when he is in a different mood.
Start of Character:
He currently works as an acolyte of Zan. He has many responsibilities, and he plans on making sure he is doing everything that he is supposed to be doing.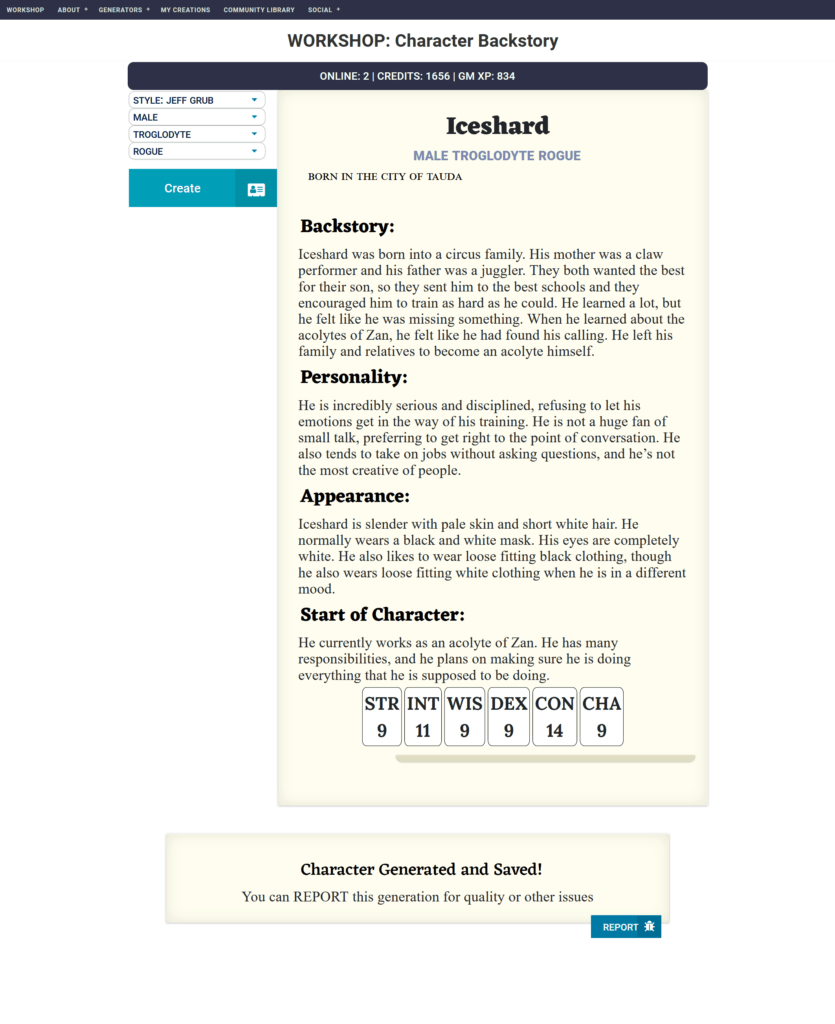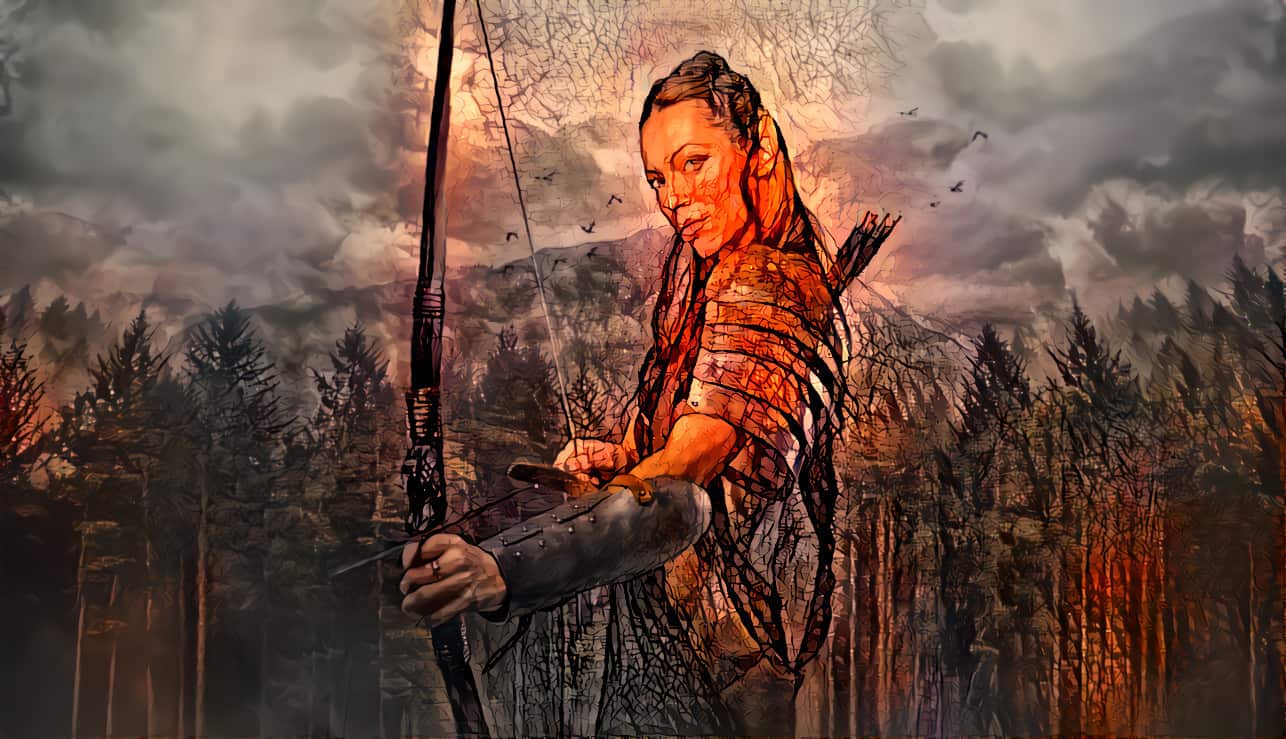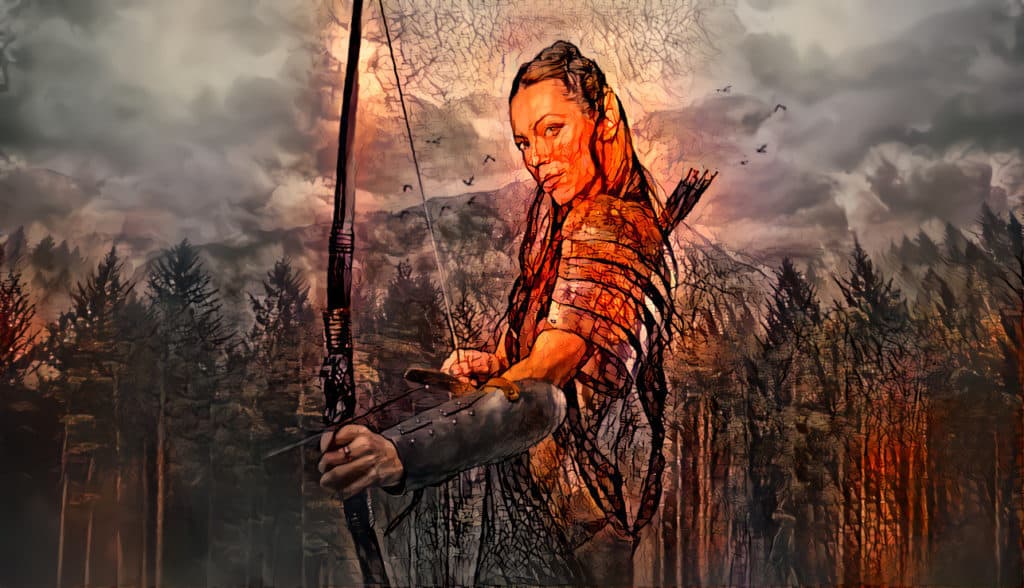 Saphira Underbarrel
Female Wood Elf Rogue
Born in The Village of Kallos
Backstory:
Saphira lived in Kallos as a child, enjoying the days playing in the boggy marshes, swimming in the river, and exploring all the nooks and crannies of her village. Her mother and father were busy with their own endeavours, however, and never had much time for her.
As she grew older, Saphira began to wander, climbing the trees to look out over the ocher-colored hills and the salty ocean beyond. The first thing she noticed about the outside world was the difference in the people. The villagers of Kallos had long necks and short legs, with lanky growths of hair coming from every possible crevice.
The outsiders were taller and sported hair so short it was often bald. She was fascinated by these differences and determined to see more of the world. One day, while exploring in a village on the coast, Saphira made a mistake. She tried to steal a stick of saltwater taffy from a shop.
She was caught. The shopkeeper chased her into the streets, but she was able to find a place to hide and escape. That night, she lay awake, fearful of discovery. The next day, she fled Kallos.
Personality:
Saphira is feisty and independent. She is quick to say what she thinks, but she's not a complete idiot. She will try to avoid a fight even if she can use it to her advantage. Saphira is loyal and will often do things to help a friend. While she loves to do good, she isn't above breaking a few rules.
Appearance:
As a halfling, Saphira is short. She is also thin, with a skinny frame and stick-like limbs. Her hair is short and black. Her dark brown eyes are covered by a pair of sunglasses.
Start of Character:
Saphira is continuing her career as a rogue, addicted to the adrenaline rush of being caught.
More Rogue Character Backstories?
Want even more? Check out LitRPG Adventures Workshop today!
Facebook LitRPG Reads Comments
I'm using
GPT-3 AI for Dungeons & Dragons
RPG content.
Come check out the LitRPG Adventures Workshop AI-powered generators today and join our growing community! Generate or browse creatures, characters, quests, spells, governments, warlock patrons, skills, dungeons, undead, and more!