Main Content
What are LitRPG Books?
Good question! Stepping out of a magical portal, you arrive at LitRPG Reads. Simply put, LitRPG stories take place in a game (or gamelike) world with rpg-style progression. Basically, an RPG in narrative format.
RPG + Books = LitRPG!
The term LitRPG was originally coined by three Russian authors in 2010. Since then, the genre has exploded with dozens of authors from around the world joining in to offer their take on the genre we love. We tend to share a lot of D&D and other related gamer stuff on this site. Make yourself at home.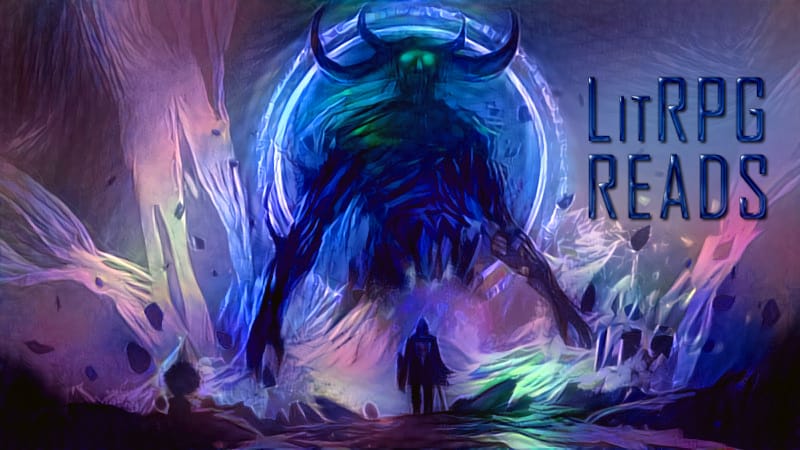 Original Content for Gamers & LitRPG Lifers
Below, you'll find a few of our latest posts. If you're a gamer or love LitRPG, you're sure to find something to enjoy. Thanks for stopping by. May none of your chests be mimics!
Jamey Sultan is a 24-year old paramedic from the United States with a bachelors degree in Emergency Health Services. He started writing in December 2019 and fell in love with it, specifically the LitRPG subgenre. He enjoys reading, rock climbing, walking with his wife, and stalking his cat Freddie around his apartment. He falls asleep listening to stand-up comedy. His goal is to write a LitRPG series that he would love to read. When did you first start writing fiction? I first started writing fiction in December 2019 as I was finishing up paramedic school. I'd wanted to write LitRPG for a while by that point and finally felt ready –> Read More
Beyond LitRPG and GameLit?
Our sister-site (LitRPG Forum) offers a place for authors, fans, and readers to gather together and geek out on an old school forum. The site offers many different gamification features. For example, you earn LitCoins for posting and replying in threads. Yes, it's the Gamification of LitRPG.
Free feel to browse here at the blog or come over to the forum and join us for a grand adventure. Either way, we have a ton of content related to gamers and gaming, including tabletop RPG and MMORPG.
Browse LitRPG Books
You can also browse LitRPG Reads by topic:
RPG – Love Role Playing Games? We do too.
Strategy – Gaming about the strategy. Yup.
Board Games – We love a good board game!
D&D – Dungeons & Dragons Adventures
Video Games – All sorts of video game goodness.
LitRPG – Find out more about LitRPG authors and books.
LitRPG Books – Dive into our collection of the best LitRPG novels.
MMORPG – Massively Multiplayer Online Role Playing Games? Check.
RPG Legends – Epic reads about some of the legends of role playing games.
Author Interviews – We talk with a wide range of LitRPG authors.