Microsoft's Xbox One turns six years old this year! To celebrate, we've put together a list of several RPG games you can play on the Xbox One console today! If you're ready to go on a role-playing adventure, check out the list below before finding your favorite. We list all types, including action RPG, turn-based RPG, monster hunter, hack and slash, and more. There's something for everyone on this list of the best RPG experiences on the Xbox One console in 2019. We also take a look at some of the other role-playing games coming up later this year.
Play These RPG on Xbox One Today
Final Fantasy 15
While this didn't come out this year, it's still one of the best Xbox One RPG games you can buy. This action RPG was developed and published by Square Enix as part of the long and storied history of this beloved franchise. Players control Noctis the entire game while exploring the world of Eos with his companions; Gladiolus, Ignis and Prompto.
The game has a Metacritic score of 83 with with a 7.7 user score currently. Here's a look at some of the reviews when it first came out.
Final Fantasy XV is one of 2016's best games, and definitely a must have. Its story will catch you and make you go through Noctis's troubles, and it is worth playing till the end to discover how all is ended. The side quests are enriching and interesting too. This ten-years-long wait has been worth it.

SomosXbox Dec 31, 2016
After a decade of work, Square Enix has succeeded in delivering a Final Fantasy experience that can please long-time fans, while simultaneously luring in a new generation of adventurers. The game isn't quite perfect, but it is close enough that it will very likely be a game of the year contender on many lists.

Game Rant Dec 5, 2016
Final Fantasy XV had quite a lot to live up to after so many years, and while it may have taken a decade to get here, the journey was worth the wait with this phenomenal entry in the series.

Attack of the Fanboy Dec 3, 2016
If you enjoy epic RPG stories with an open world for you to explore, Final Fantasy XV is a great way to spend some time.
Divinity Original Sin: Enhanced
Originally released way back in 2015, this RPG game is still a favorite today. The game features turn-based combat, a cooperative multiplayer mode, an interactive world. A Kickstarter campaign back in 2013 raised nearly a million dollars to develop this game.
Divinity Original Sin Enhanced Edition has several changes from the previous version of the game, including…
Full AAA voice-overs for all characters (over 350k words)
New sound effects and improvements made to existing effects
Reworked and improved UI for use with Xbox One controller
Enhanced storyline with new quests and situations
New styles of playing: Dual wielding, Wands, and Grenades
New traps have been added, making perception, tactics/puzzles, and simply moving around in the world a lot more challenging.
Looking at the full list of changes it's easy to see a lot of work went into making an already great game even better.
The enhanced version of Divinity Original Sin has a Metacritic score of 88 with a user rating of 7.7 on the same site. Here's a look at some reviews for this version of the game.
The best homage that the old school RPG can get, but also a rendition to the new wave on the genre, adapted seamlessly to consoles.

IGN Spain Nov 1, 2015
There isn't much wrong with Original Sin outside of the fact that there simply may be too much of it. In a time when games are releasing on a weekly basis, this is a daunting experience that requires the utmost dedication. Still, for anyone who loves the turn-based genre, it doesn't get much better than this.

ZTGD Nov 5, 2015
fff
Sekiro: Shadows Die Twice
Released this year, Sekiro: Shadows Die Twice is an action-adventure RPG developed by From Software and published by Activision. Fans of Dark Souls or similar stamina based ARPGs will love this latest entry into the new sub-genre of role-playing games.
This isn't a hardcore RPG. In fact, there's no character creation screen. You can level up gear and skills throughout the game, however. The game has received a high 91 metascore with an equally impressive 8.1 user score on the Metacritic website. Here's some reviews.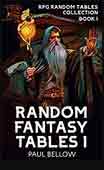 Fantasy RPG Random Tables Books
Make life as a Game Master easier....
If you play Dungeon & Dragons, Pathfinder, or other fantasy tabletop role-playing games, this
RPG random tables book
is full of encounters, NPCs, and more. I also have a complete adventure, including a dungeon map and room descriptions. Check out the
Dungeon Maps Described
series today!
Put simply, it's one of the finest action games you'll ever play, powered by fantastic, fast-paced combat.

New York Daily News Apr 1, 2019
It's obvious that this is not a samurai skin over a Dark Souls game. It's more than that. It's a new rebirth that will delight Miyazaki-san followers and that will only be mastered by those who display their utmost skill and patience. It's a game that really penalizes mistakes. A game where you have to learn the behaviour of the enemies you face and be constantly adapting to take on the next challenge. And of course it's a very difficult game, a very big one.

SomosXbox Mar 29, 2019
Sekiro had over 100,000 concurrent players on Steam on launch day. The game has since become a hit around the world, breaking several records. Set in the world of late 1500s Sengoku Japan, the game is brutal, bloody, and a look at the constant life-and-death struggle in that time period.
Warhammer: Chaosbane
Developed by Eko Software and published by Bigben Interactive and Games Workshop, Warhammer Chaosbane is a new first Hack and Slash Action-RPG for the Xbox One. The game is playable solo or with up to 4 players both local and in an online co-op. All the action takes place in the Warhammer Fantasy world.
The game is receiving average reviews from users at Metacritic so far. Time will tell whether this action RPG for Xbox One will stand the test of time.
Path of Exile: The Fall of Oriath
Path of Exile: The Fall of Oriath was released on the Xbox One by Grinding Gear Games in 2017, but it's definitely worth a look if you like fun action role-playing games. The game's strengths are its deep character and item customization available. With a Metascore of 81 and a user rating of 7.5 currently on Metacritic, Path of Exile: The Fall of Oriath is worth a look.
Here's a look at some of the editorial reviews.
I've been having a great time with PoE, and it's fast become my go-to when I need to get in a rewarding grind. The Xbox One version may be a little late to the party, but it was absolutely worth the wait. This fantastic game takes the best of the genre and propels them to impressive new heights.

Game Informer Sep 20, 2017
Path of Exile is an indispensable ARPG in consoles. The game is terribly addictive and comes full of content and an excellent performance. The hundreds of possibilities in the creation of characters and styles determined the game as one of the best alternatives of the generation.

Generación Xbox Sep 11, 2017
Dauntless
Released for the Xbox One in May of 2019, Dauntless is looking to be a hit monster-hunter style RPG for the console. This is a free-to-play action role-playing video game developed by Phoenix Labs and published by Epic Games. Even better, the game supports cross-platform play between Windows and Xbox users.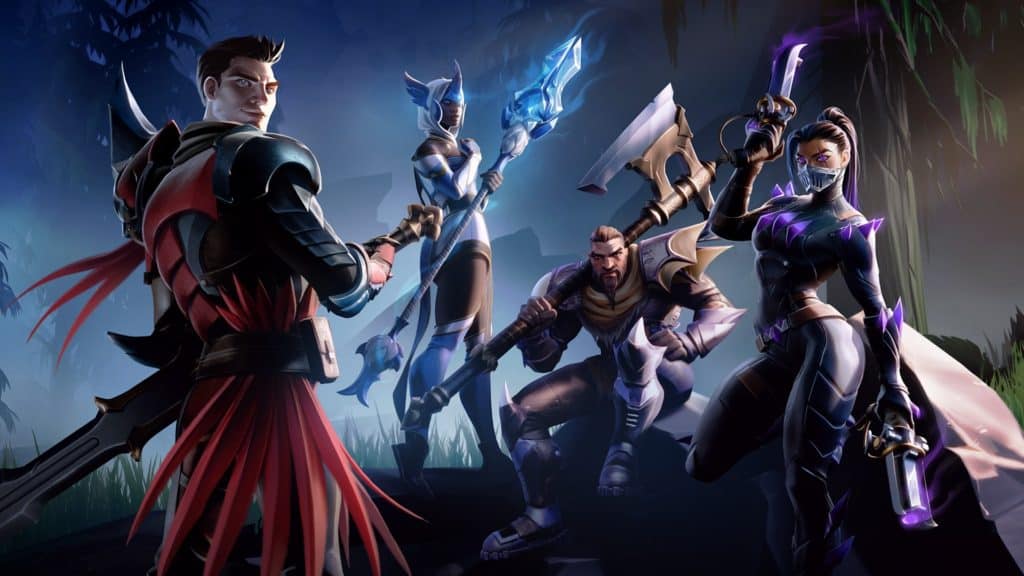 The game's only getting average reviews from users on Metacritic so far, but it's still early. If you're a fan of the monster hunter sub-genre of RPG, you should at least check out some of the gameplay footage to see if it's right for you or not.
Here's the single editorial review so far.
A marvelous co-op action RPG wrapped into a wonderful and fun monster hunting game.

GameSpace May 31, 2019
Xbox One RPG Releasing This Year
Here's a quick list of some of the other great RPG titles coming to Xbox One later in 2019, mostly TBA (to be announced).
Wasteland 3
The Outer Worlds
Greedfall
Code Vein
Indivisible
Skull & Bones
Iron Danger
Be sure to check back often to learn more about these and other great RPG games on Xbox One and other gaming platforms, including PC. And leave a comment below if we missed your favorite Xbox One RPG. We might be moved enough to add it to our list. Thanks for reading!

DING!
QUEST: Read Article Complete!
LOOT:
167 Copper
863 Silver
679 Gold
23 Platinum
3 vial(s) of antitoxin (150 gp)
3 lbs. of silver trade bars (15 gp)
1 collected writings of a controversial druid (25 gp)
1 set of bagpipes (30 gp)
3 bolt(s) of fine silk (300 gp)
1 bestiary of common local creatures (25 gp)
7 malachite worth 10 gp each
2 deep blue spinel worth 500 gp each
This Magic +3 greataxe is lightweight and decorated with stylized leaves and flowers, and can tell you your depth underground and the direction to the nearest path upward. It bears the symbol of an ancient order of spellcasters.
hoard total: 2,615.00 gp
Continue your adventure below!