Truth be told, Gord the Rogue is likely one of our favorite rogues due to nostalgia, but D&D is full of all sorts of rogues. In the earliest D&D edition, thief reigned supreme. Elves were also a character class, so who knows. All that aside, we're going to share some of our favorite D&D memes with rogues as the central focus. For those keeping track, we recently did the DnD Memes: Dungeon Master edition. Without any further ado or bluster, let's get to the memes!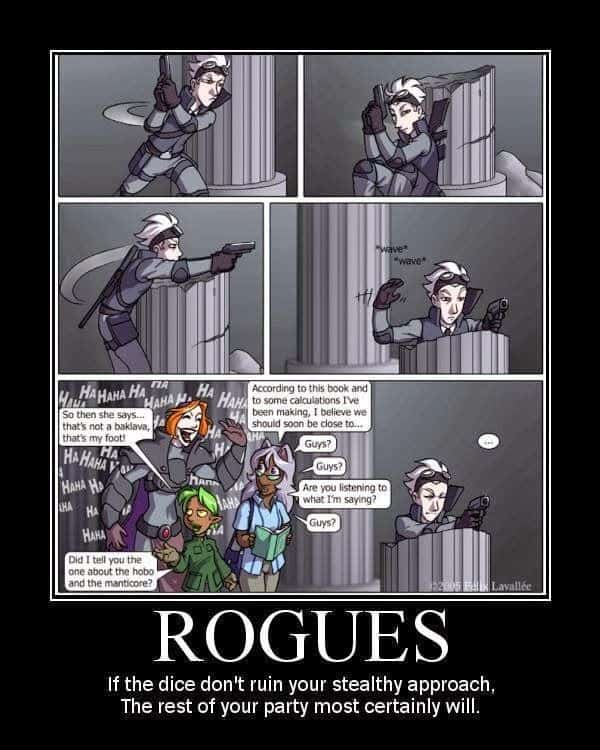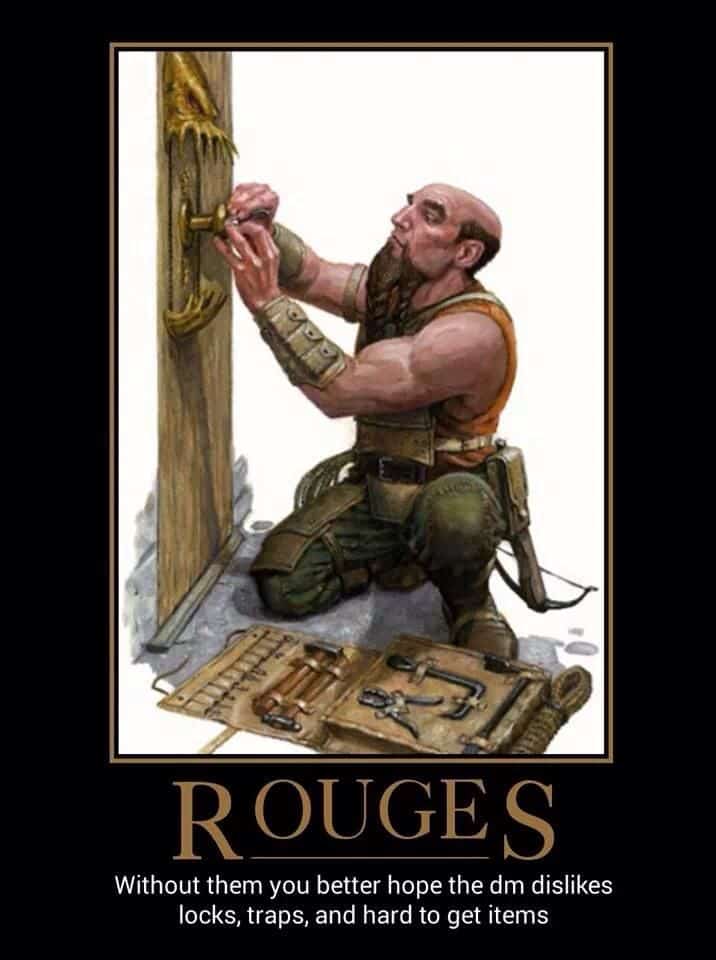 That's it for our rogue edition of D&D memes here at LitRPG Reads. Stay tuned for our next edition coming soon… unless someone steals it! Thanks for reading! Leave your comments below.
RPG Dungeon Builder with GPT-3
Come join us! litrpgadventures.com
Fantasy RPG Random Tables Books
Make life as a Game Master easier....
If you play Dungeon & Dragons, Pathfinder, or other fantasy tabletop role-playing games, this
RPG random tables book
is full of encounters, NPCs, and more. Available as an eBook or in a classic print format. Either way, you'll have a wealth of adventure ideas at your fingertips.