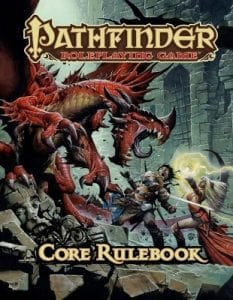 We've already done one post on Pathfinder RPG recently, but we left out some information about where this game system is headed in the future.
With that in mind, we've put together another blog about Pathfinder Online and Pathfinder: Kingmaker CRPG. We think you're going to be as excited as we are about this news.
Be sure to read our post on the History of Pathfinder RPG to learn more if you're new to this classic gaming system that's been around a while now.
Even if you've never played Pathfinder RPG before, we think you're going to enjoy the new information on Pathfinder Online and Pathfinder: Kingmaker CRPG