I would say these are probably some of the very first LitRPG books – even though they didn't have the moniker that a group of Russian writers came up with back in 2010. Anyway, here's a look at some books that gave me hours of role-playing excitement when I didn't have any friends around to play D&D with. Do you remember these books?
Flight from the Dark (Lone Wolf, Book 1)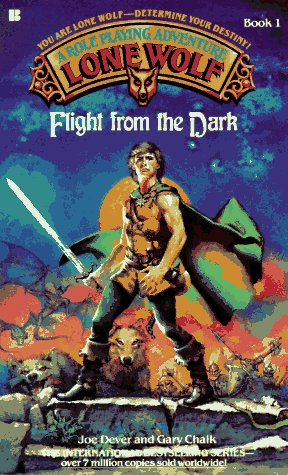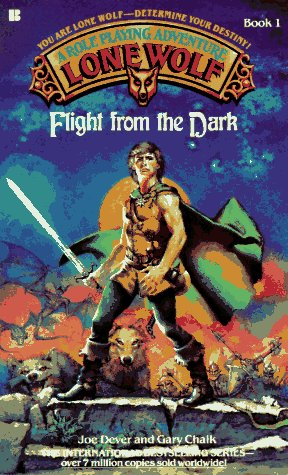 This originally came out in 1984. In June of 1995, a new edition was released with the cover shown. The book was written by Joe Dever  and Gary Chalk. While the Fighting Fantasy books came out earlier, I remember reading this and other books in the Lone Wolf series. Here's the blurb from the book – which is still available.
You are Lone Wolf. In a devastating attack the Darklords have destroyed the monastery where you were learning the skills of the Kai Lords. You are the sole survivor. You swear revenge. But first you must reach Holmgard to warn the King of the gathering evil. The servants of darkness relentlessly hunt you across your country and every turn of the page presents a new challenge.

Choose your skills and your weapons carefully – for they can help you succeed in the most fantastic and terrifying journey of your life. The LONE WOLF adventures are a unique interactive fantasy series – each episode can be played separately or you can combine them all to create a fantastic role-playing epic.
Yes, that's right. Unlike today's passive RPG experience, these books had you pick the skills and weapons. You got a character sheet and ways to run battles in the book. This was back before computers and gaming systems were a big thing – at least for most people.
Fighting Fantasy 35th Anniversary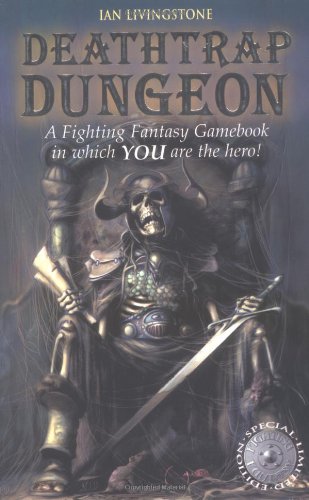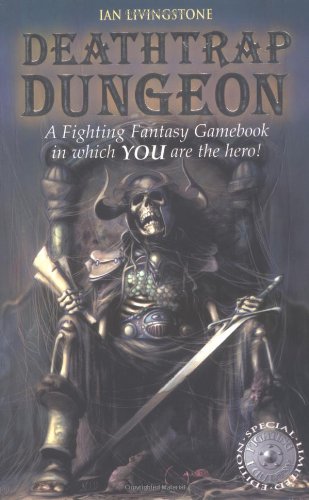 While wandering down memory-lane tonight, I found out that there's a new Fighting Fantasy book coming out. Will he categorize it as LitRPG? Probably not? In any case, here's some info:
Ian Livingstone announced in December 2016 that he is writing a new Fighting Fantasy book. He teased it on Twitter on the sixth, confirming it first on December 14 and again on Twitter on the 27th. The book is set to be published in August 2017 in celebration of the 35th anniversary of the series.

The first volume in the series was published by Puffin in 1982, with the rights to the series eventually being purchased by Wizard Books in 2002. The series distinguished itself by mixing Choose Your Own Adventure-style storytelling with a dice-based role-playing element, the caption on many of the covers claiming each title was an adventure "in which YOU are the hero!"
Do you remember reading these rare LitRPG books?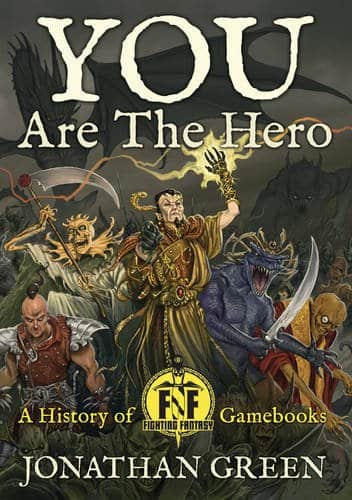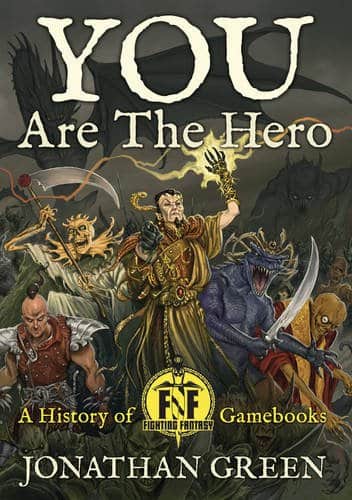 Want more info on this great series of early LitRPG? Check out You are the Hero by Jonathan Green.
It came out in 2014.  Fighting Fantasy gamebooks have sold over 17 million books worldwide, in over 30 languages. But when Steve Jackson and Ian Livingstone sat down to write The Warlock of Firetop Mountain they had no idea this one book would go on to spawn another eighty or more titles, and have an immeasurable impact on a generation of children growing up in the 1980s. Part history, part celebration, YOU ARE THE HERO chronicles more than three decades of Fighting Fantasy. Written by Jonathan Green (author of seven Fighting Fantasy titles), this mighty tome will appeal to anyone who ever wiled away a washed-out summer holiday with only two dice, a pencil, and an eraser for company
Facebook LitRPG Reads Comments
You are a gamer trapped in an RPG? Can you survive, solve the mystery, and escape? Get
more info
! ;