Looking for free LitRPG to read online? Stay tuned as we list some of the best over at Royal Road Legends, the destination online for LitRPG fiction.
The Arcane Emperor by Aternus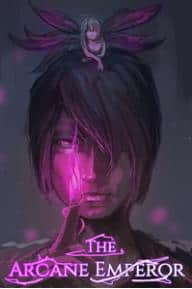 Rainer, an amateur arcanist and college student, sought to create a new spell far surpassing the magic of the few he inherited from his grandfather. Yet the interference of an unknown event during the casting of his spell led him to be thrown through space and time.
Where status screens were accepted as normal and class distinctions were quite clear. Leveling and achieving a class beyond a simple farmer or peddler was an affair of life and death combined with years of hard training. Goblins were not the fodder that they should be, orcs filled bedtime stories in order to scare children into behaving, and a dragon? You might as well pack up and move to another country.
He, however, enters this world with the rare and powerful class of the Arcanist. How will the recently ardent seeker of magic find greater heights, or will he land in deeper depths?
Read now for free at Royal Road Legends.
Emerilia: The Trapped Mind Project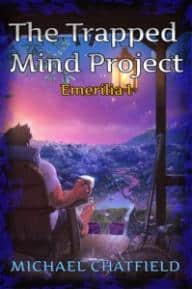 By Michael Chatfield
The Jukal Empire's fleets can't keep back the aggressive species. An idea is fielded, create Emerilia, a world of magic, Dwarves, Elves and fantasy characters.
They can grow cycles of human Players, conditioned in a simulation of Earth to make them want to play Emerilia. The humans were a mighty foe for the Jukal Empire, but with their inhibitions gone and the morality of a game never in question, they can hold back the tide of the Aggressive species while calling it fun.
What's the best way to control slaves? Make them think that they're free.
Read now for free at Royal Road Legends.
Crashed Into Fantasy by xacual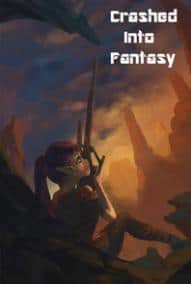 A long time player of a Sci-Fi VRMMO was waiting anxiously for the new big update that was going to add countless new systems to explore and even rumored new game elements.
When the new update finally arrived though, disaster struck.
After crash landing on a new world, what is with this fantasy setting?
This is a Sci-Fi game!
Wait… why can't I log out?
Read now for free at Royal Road Legends.