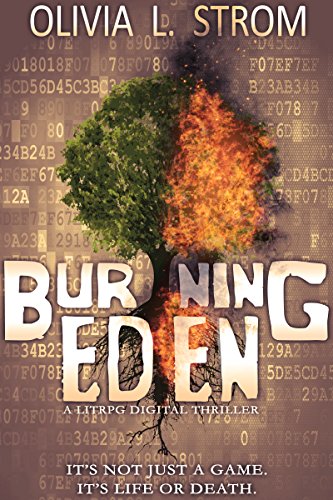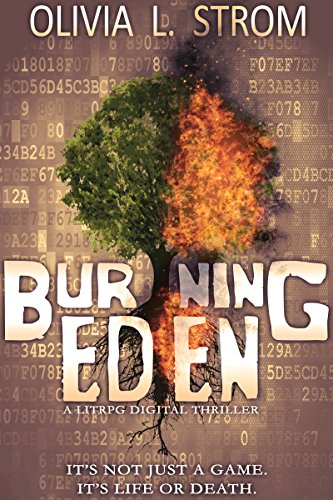 By Olivia L. Strom (Author) An FBI agent, lost in a world of digital fantasies – but the danger is very real…  FBI agent Maynard Haile believes in old-school policing. He's never touched the incredibly popular virtual reality world of Eden Online, and he's got no intention of starting now…  …until his fellow agents assigned to the case start dying – killed by something inside the game itself.
Paired with Alyx Jirra, a half-reformed hacker who's reluctantly chosen to help the authorities instead of accepting a jail sentence, Haile takes his first steps into the massively multiplayer world of Eden Online. He's on a deadline, trying to find the responsible parties while navigating this wild new world.
But there's a conspiracy, deeper than anyone realizes, twisting and altering the world of Eden itself.   Violence is about to spill out of the digital world and into reality. Eden Online is no longer just a game; it's life and death.
***  BURNING EDEN is a science fiction, cyberpunk novel in the style of literary role-playing games, or LitRPGs. A full novel at more than 50,000 words, it promises a harrowing and action-filled look at a new world – where it's a fight just to survive, but no limit to where your ambition can carry you…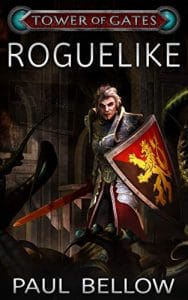 Desperately Seeking the Amulet of Yendro
Alex enters a roguelike embedded inside the Tower of Gates VRMMORPG. If he makes it out by avoiding Yet Another Stupid Death, he'll gain an epic magic item and rejoin his companions.
Was taking the chance and going into the roguelike his biggest mistake? Or will playing bring him even further riches and glory? Find out in this first supplement adventure in the Tower of Gates universe.
YASD! Aaargh! If you loved Rogue, Nethack, or any of the other procedurally generated RPGs, you should grab this book.