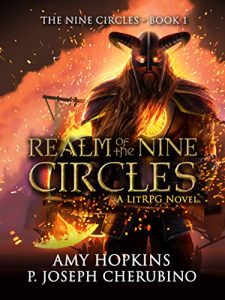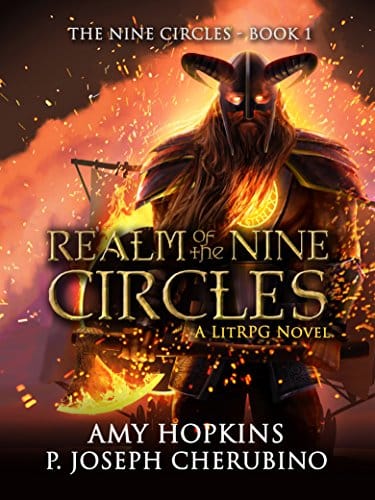 In the MMORPG Realm of the Nine Circles, things are not as they should be. NPC behavior is a little too realistic, and the game's ultimate bad guy, Lord Mylos, is acting weird and killing heaps of players just for fun.
Dante is an entry-level game developer for Plexcorp, the company that owns and runs the game. He knows the secret to the strangeness lies near. Will the answers be in the cavernous depths of the Plexcorp building, owned by the man who created the game? Or is the answer deep within the Nine Circles itself? One thing is certain: asking questions might get him killed.
To figure it all out, Dante must lead a band of adventurers into a virtual reality world where he has to play the game to save not only his own life but the entire Realm itself.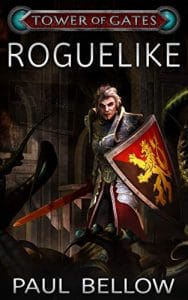 Desperately Seeking the Amulet of Yendro
Alex enters a roguelike embedded inside the Tower of Gates VRMMORPG. If he makes it out by avoiding Yet Another Stupid Death, he'll gain an epic magic item and rejoin his companions.
Was taking the chance and going into the roguelike his biggest mistake? Or will playing bring him even further riches and glory? Find out in this first supplement adventure in the Tower of Gates universe.
YASD! Aaargh! If you loved Rogue, Nethack, or any of the other procedurally generated RPGs, you should grab this book.