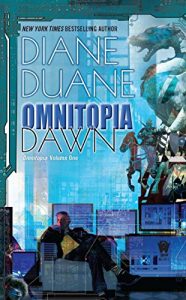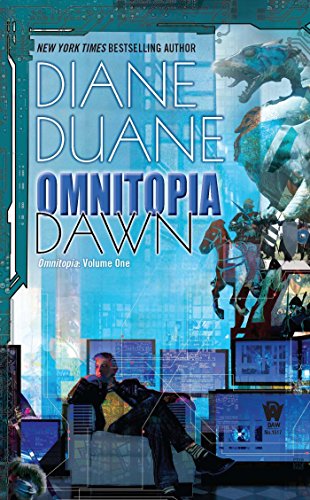 By Diane Duane  (Author)
A near-future techno-thriller from New York Times bestselling author Diane Duane.
It's the first quarter of the twenty-first century, and "massively multiplayer" on-line games have been around for a couple of decades.
In an increasingly wired and computer-friendly world they've become a form of entertainment so popular they're giving television and films a run for the money.
And the most popular gaming universe of all is Omnitopia, created by genius programmer Dev Logan. For millions of people around the world, Omnitopia is an obsession, a passionate pastime,
Alternate blurb:
Created by Dev Logan, Omnitopia is the most popular and successful massive multiplayer online game ever. But now as Dev is about to roll out a major new expansion to Omnitopia, there are people preparing to play a different game-one that is meant to strike at the heart of Omnitopia and bring the entire system crashing down.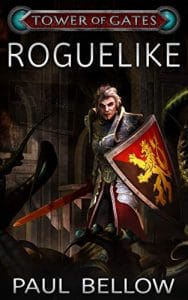 Desperately Seeking the Amulet of Yendro
Alex enters a roguelike embedded inside the Tower of Gates VRMMORPG. If he makes it out by avoiding Yet Another Stupid Death, he'll gain an epic magic item and rejoin his companions.
Was taking the chance and going into the roguelike his biggest mistake? Or will playing bring him even further riches and glory? Find out in this first supplement adventure in the Tower of Gates universe.
YASD! Aaargh! If you loved Rogue, Nethack, or any of the other procedurally generated RPGs, you should grab this book.