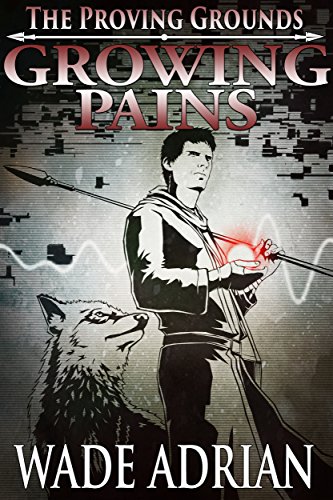 The massive virtual reality game The Proving Grounds had a bit of a rocky start, but with some outside help the developers got it under control.
But technological progress doesn't wait for anyone and a new advance is already in the works: a form of input that builds on their standing devices and works via the players thoughts. Early tests were less than successful, which saw the device shelved early in production, but now a new test subject has been found…
An unconscious subject. Peter is a coma patient whose doctors heard about the device and reached out to the company in hopes of maybe getting a glimpse into his mind.
They got more. Much more. Peter has awoken to a new world, but a world he is unable to leave as he is still comatose on the outside. In the hopes of gathering more data and finding a way to help him, he's let out into the world… with some oversight.
Unfortunately nothing new comes without issues to resolve, and the timing couldn't be worse as new problems spring up around them. But when the world is in danger and he is sent away for his own safety, Peter finds it hard to sit idle. After all, his friends and his new world, his only world, need the help.
And yet it's possible none of these problems would have arisen without him
Facebook LitRPG Reads Comments
I'm using
GPT-3 AI for Dungeons & Dragons
RPG content.
Come check out the LitRPG Adventures Workshop AI-powered generators today and join our growing community! Generate or browse creatures, characters, quests, spells, governments, warlock patrons, skills, dungeons, undead, and more!