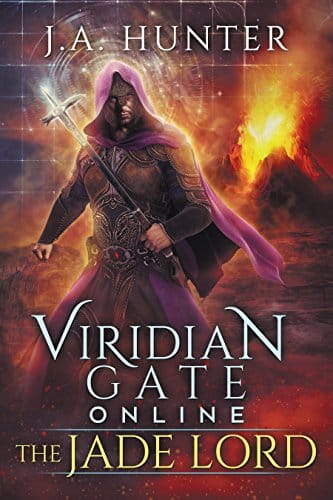 Viridian Gate Archives Book 3 by James Hunter (LitRPG Author)
November, 2042
It's been a busy month for thirty-two-year-old Jack Mitchel:
Three weeks ago, he died.
Two weeks ago, he founded the first Faction in the ultra-immersive, fantasy-based VRMMORPG, Viridian Gate Online.
A week and a half ago the world ended, destroyed by a cataclysmic asteroid.
Seven days ago, he conquered the Imperial city of Rowanheath, bringing all of Eldgard to the brink of war.
Though Jack's Faction, the Crimson Alliance, has a tenuous truce with tech genius and Imperial lord, Robert Osmark, Jack knows it can't last. Osmark is devious and power hungry, and it's only a matter of time before he sends his forces to wipe Jack and his underdog crew off the map for good.
If Jack hopes to survive another month inside of VGO, he must find a way to beat Osmark and his army of bloodthirsty thugs, and a new quest—the Path of the Jade Lord—may be just the ticket. But this quest will be far harder than anything Jack's faced before, pushing him to his mental, physical, and moral limits. And if Jack isn't careful, his quest to defeat Osmark and the Empire may end up turning him into the despot he's been fighting against.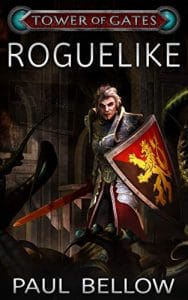 Desperately Seeking the Amulet of Yendro
Alex enters a roguelike embedded inside the Tower of Gates VRMMORPG. If he makes it out by avoiding Yet Another Stupid Death, he'll gain an epic magic item and rejoin his companions.
Was taking the chance and going into the roguelike his biggest mistake? Or will playing bring him even further riches and glory? Find out in this first supplement adventure in the Tower of Gates universe.
YASD! Aaargh! If you loved Rogue, Nethack, or any of the other procedurally generated RPGs, you should grab this book.