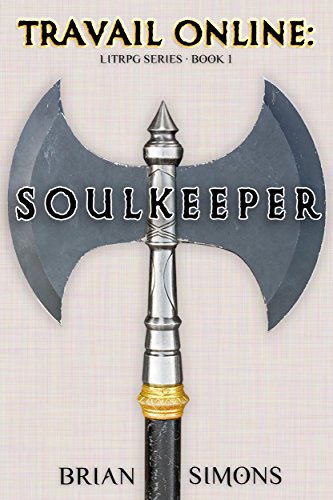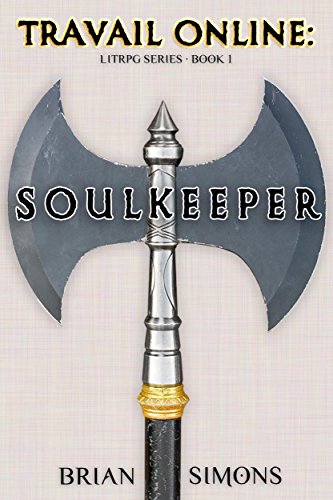 By Brian Simons  (Author) Welcome to Travail, where hard play makes fun work.
When an overpowered NPC goes off the rails and starts killing players — even in safe zones — Coral, Daniel, and their friends are given an impossible quest: Stop him. At all costs.
Coral joined the immersive MMORPG Travail Online because her job, like so many others, was finally automated. She starts the game as a Seamstress, hoping to craft elegant clothing in-game to sell for real life cash.
The game, however, pushes her to make some truly horrifying designs. And the worst part is, if she dies at the hands of this madman she'll lose all of her inventory and gold, destroying her chance at a livelihood.
Daniel has played for longer, but the game changes him to a new class that doesn't actually seem to exist. How can he maximize his skills when his class is completely uncharted? Can he, Coral, and their friends stop the murderous NPC before Travail comes crashing down, taking the world economy with it?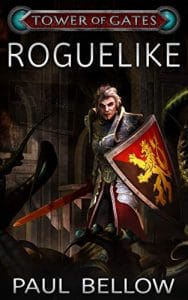 Desperately Seeking the Amulet of Yendro
Alex enters a roguelike embedded inside the Tower of Gates VRMMORPG. If he makes it out by avoiding Yet Another Stupid Death, he'll gain an epic magic item and rejoin his companions.
Was taking the chance and going into the roguelike his biggest mistake? Or will playing bring him even further riches and glory? Find out in this first supplement adventure in the Tower of Gates universe.
YASD! Aaargh! If you loved Rogue, Nethack, or any of the other procedurally generated RPGs, you should grab this book.