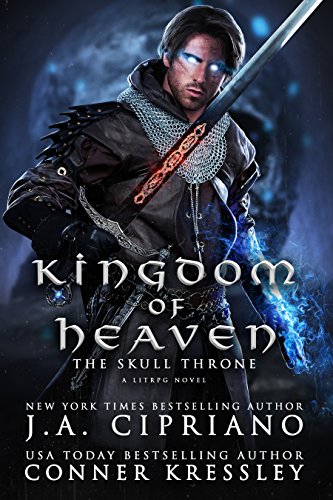 Kingdom of Heaven Book 1 by J.A. Cipriano (LitRPG Author)
The skull throne sits empty and the Kingdom of Heaven is in turmoil.
Enter "iron" Jack Russo. able to drop newbs with a single headshot and the king of online games.
At least he used to be before his sister got pregnant, and he had to get a job to help take care of them.
But when a particle accelerator explodes, causing Jack to get stuck in his favorite game "Kingdom of Heaven" he'll have to conqueror Heaven and seat himself on the skull throne.
If not, he'll be trapped in the game forever.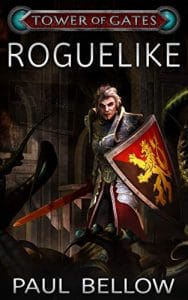 Desperately Seeking the Amulet of Yendro
Alex enters a roguelike embedded inside the Tower of Gates VRMMORPG. If he makes it out by avoiding Yet Another Stupid Death, he'll gain an epic magic item and rejoin his companions.
Was taking the chance and going into the roguelike his biggest mistake? Or will playing bring him even further riches and glory? Find out in this first supplement adventure in the Tower of Gates universe.
YASD! Aaargh! If you loved Rogue, Nethack, or any of the other procedurally generated RPGs, you should grab this book.