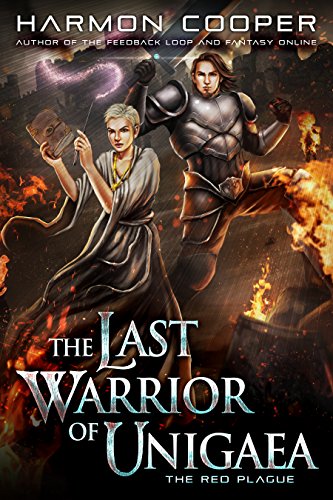 The Last Warrior of Unigaea Book 3
By Harmon Cooper
The third and final installment in the Last Warrior of Unigaea Trilogy!
Following his massive personal loss in the second book, Oric Rune reaches the city of Tael to join Lothar and Sam Raid.
Battered and bruised, but not yet ready to give up on his quest to save Unigaea, Oric and company set off for Tagvornin to address the Red Plague.
With a newfound mission, and time running out as the Red Plague continues to spread, the moment for Oric to make his mark on Unigaea is now. But will he be able to? And is it even possible?
Tight, brutal, and incredibly intense, the final installment in the Last Warrior Trilogy has all the electrifying gamer action, tongue-in-cheek humor, emotion, and plot twists that have made this an Amazon best-selling series.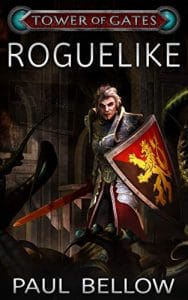 Desperately Seeking the Amulet of Yendro
Alex enters a roguelike embedded inside the Tower of Gates VRMMORPG. If he makes it out by avoiding Yet Another Stupid Death, he'll gain an epic magic item and rejoin his companions.
Was taking the chance and going into the roguelike his biggest mistake? Or will playing bring him even further riches and glory? Find out in this first supplement adventure in the Tower of Gates universe.
YASD! Aaargh! If you loved Rogue, Nethack, or any of the other procedurally generated RPGs, you should grab this book.