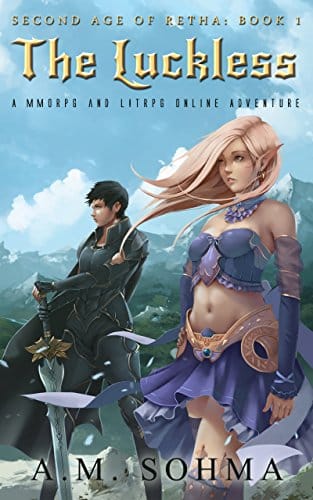 Second Age of Retha Book 1 – A MMORPG and LitRPG Online Adventure by A. M. Sohma.
Welcome to Retha, the full submersion video game where you can be the hero of your own adventure. Unfortunately for Kit, it only takes one moment to turn the game into a nightmare.
When Chronicles of Retha experiences a software malfunction, Kit—a disenchanted veteran player—is stuck in the game without a way to log off. Even worse, she's trapped playing as the most defective character possible, an elf dancer that was meant to be a prank.
Thankfully, she receives word that there is a way out. But the only escape route is to defeat the game's ultimate villain. Kit, in her joke character, must fight her way through some of the worst Retha has to offer.
Her only help is a party of low-leveled players just as powerless as she is, and the occasional act of mercy from one of the best players in the game, the taciturn (and aloof) Solus Miles.
Can Kit and her new friends finish the quest, or will Retha be their end?
Facebook Comments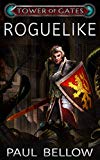 Do You Love D&D Books?
Get a FREE LitRPG Novel Today!
Looking for a full-length LitRPG novel to read? You can get a free copy of Roguelike right away! Click here for more information on this great LitRPG adventure. Fans of Dungeon Crawl Stone Soup, Nethack, and other roguelike games will enjoy this book!