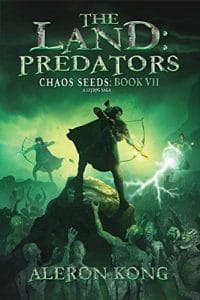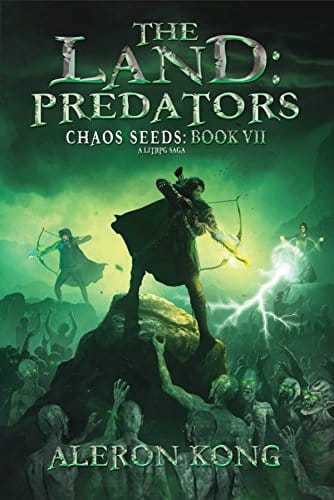 Chaos Seeds book 7 by Aleron Kong
In The Land:Predators, the Mist Village has harnessed its power. Core buildings, Professional fighters and now, their own Dungeon, the settlement is primed to grow into a kingdom of true power and magic. The path to power has not been without risk, however. The MistVillage has been noticed.
Evil nobles from the Kingdom of Law, bloodthirsty goblins fromthe Serrated Mountains, an undead lord with a penchant for human sacrifice and fanatical kobolds from the Depths, all plot the village's destruction. The predators are circling. Richter's people are horribly outnumbered by foes whose own power has been entrenched for thousands of years.
Richter and Sion need to be stronger than ever before. Luckily, they are. New skills have been learned, stronger enchantments have been wrought and the hundreds of villagers have answered the call to adventure. The Companions do not stand alone. While many eyes have turned towards the mists, wanting to take the treasures within, the Mist Village stares back with a simple message.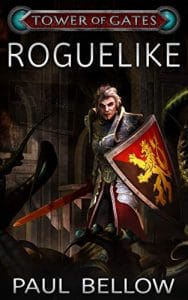 Desperately Seeking the Amulet of Yendro
Alex enters a roguelike embedded inside the Tower of Gates VRMMORPG. If he makes it out by avoiding Yet Another Stupid Death, he'll gain an epic magic item and rejoin his companions.
Was taking the chance and going into the roguelike his biggest mistake? Or will playing bring him even further riches and glory? Find out in this first supplement adventure in the Tower of Gates universe.
YASD! Aaargh! If you loved Rogue, Nethack, or any of the other procedurally generated RPGs, you should grab this book.