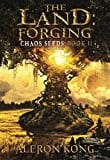 Chaos Seeds Book 2 by Aleron Kong
"We are life takers and heart breakers," Richter shouted. "Let's go!"
Richter and Sion are at it again! Even more of what you loved in the first book! Leveling, world building, awesome items, and what's that you say? Sure! Why not? What's a little necrophilia between friends!?!
Join your favorite Chaos Seed as he answers the call of adventure and deals with the invaders, greedy dwarves, and a wood elf that keeps telling him he has a pretty mouth!
Welcome back my friends!
Welcome back… to The Land!!!!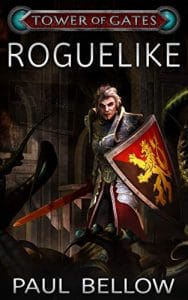 Desperately Seeking the Amulet of Yendro
Alex enters a roguelike embedded inside the Tower of Gates VRMMORPG. If he makes it out by avoiding Yet Another Stupid Death, he'll gain an epic magic item and rejoin his companions.
Was taking the chance and going into the roguelike his biggest mistake? Or will playing bring him even further riches and glory? Find out in this first supplement adventure in the Tower of Gates universe.
YASD! Aaargh! If you loved Rogue, Nethack, or any of the other procedurally generated RPGs, you should grab this book.