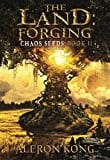 Chaos Seeds Book 2 by Aleron Kong
"We are life takers and heart breakers," Richter shouted. "Let's go!"
Richter and Sion are at it again! Even more of what you loved in the first book! Leveling, world building, awesome items, and what's that you say? Sure! Why not? What's a little necrophilia between friends!?!
Join your favorite Chaos Seed as he answers the call of adventure and deals with the invaders, greedy dwarves, and a wood elf that keeps telling him he has a pretty mouth!
Welcome back my friends!
Welcome back… to The Land!!!!
Facebook LitRPG Reads Comments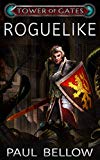 Do You Love D&D Books?
Get a FREE LitRPG Novel Today!
Looking for a full-length LitRPG novel to read? You can get a free copy of Roguelike right away! Click here for more information on this great LitRPG adventure. Fans of Dungeon Crawl Stone Soup, Nethack, and other roguelike games will enjoy this book!