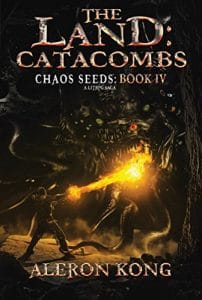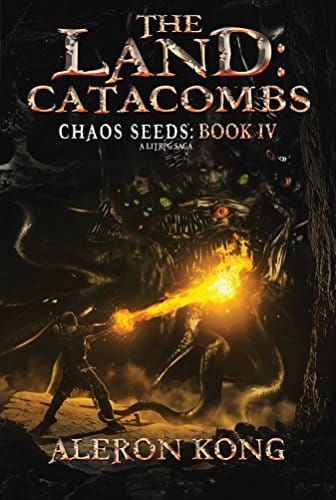 Chaos Seeds Book 4 by Aleron Kong
The Mist Village has an insidious history.  Terrible atrocities have etched themselves into the very stones of The Land.  Just beneath the surface of joy and life, the sins of the past lie in wait.  Richter will learn that some debts do not just fade away, and more importantly, must be paid.
Luckily, he is not alone.  The village itself comes alive as his people show their worth.  Fighters and smiths, magicians and hunters, Richter's people prove the old adage; 'It takes a village, to crush your enemies!"
This is a world of wonder and horror.
This is a world of pain and joy.
This is the world that you were meant to fight for.
Welcome back my friends.
Welcome back… to The Land!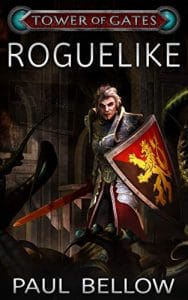 Desperately Seeking the Amulet of Yendro
Alex enters a roguelike embedded inside the Tower of Gates VRMMORPG. If he makes it out by avoiding Yet Another Stupid Death, he'll gain an epic magic item and rejoin his companions.
Was taking the chance and going into the roguelike his biggest mistake? Or will playing bring him even further riches and glory? Find out in this first supplement adventure in the Tower of Gates universe.
YASD! Aaargh! If you loved Rogue, Nethack, or any of the other procedurally generated RPGs, you should grab this book.