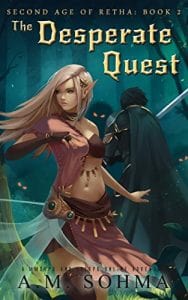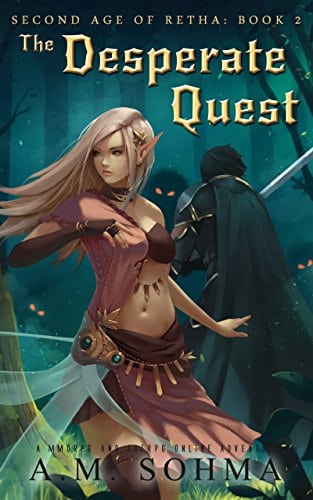 A MMORPG and LitRPG Online Adventure (Second Age of Retha Book 2) by A. M. Sohma (LitRPG Author)
Chronicles of Retha was meant to be a full submersion video game filled with adventure and magic…but it has become a prison.
Kit and her party of misfit players have managed to collect two of the four seals that are required to face Malignus—Retha's ultimate villain whose defeat may be the only way out of the game. Unfortunately for Kit—who is stuck playing as a defective elf dancer—the quest only grows more difficult.
The remaining seals are hidden in areas of Retha that Kit and her low-leveled party can't fight through. Even worse, they will need to unite other players and guilds to face Malignus–an unlikely event as riots have spread across the game world.
Unwilling to give up, Kit and her party band together with Solus Miles—one of the best players in the game—and throw everything they have against Malignus.
But is their strength enough, or will Retha be their end?
Second Age of Retha LitRPG Series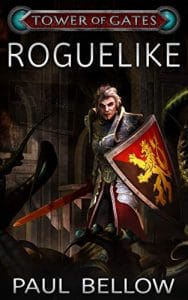 Desperately Seeking the Amulet of Yendro
Alex enters a roguelike embedded inside the Tower of Gates VRMMORPG. If he makes it out by avoiding Yet Another Stupid Death, he'll gain an epic magic item and rejoin his companions.
Was taking the chance and going into the roguelike his biggest mistake? Or will playing bring him even further riches and glory? Find out in this first supplement adventure in the Tower of Gates universe.
YASD! Aaargh! If you loved Rogue, Nethack, or any of the other procedurally generated RPGs, you should grab this book.