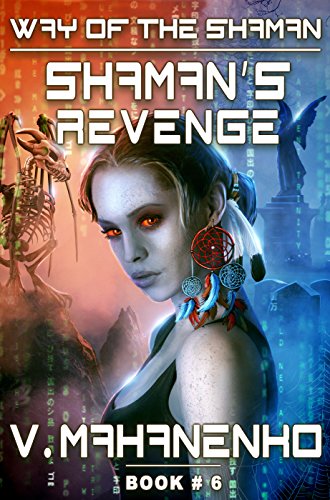 LitRPG Series by Vasily Mahanenko (LitRPG Author)
The adventures of the Shaman continue!
Daniel Mahan, the legendary Shaman of the Barliona game-world, has served his sentence in virtual reality.
Eleven months of adventures and battles in exchange for eight years in prison isn't a bad trade-off.
And yet Barliona refuses to relinquish its grip on the Shaman so easily, erasing the boundary between his two realities.
It turns out that it's not so simple to leave the capsule — the Way must be completed…
Over at LitRPG Forum, CheshirePhoenix wrote:
It seemed like a pretty realistic relationship to me. The ending to book 5 really threw me, as I didn't see it coming at all.

That and it was a REALLY abrupt paradigm shift – Mahan went from hero to zero in about two minutes flat and there was no foreshadowing at all.
Felicity Weiss had this to say:
Way of the Shaman translation really is stellar. The contrast of quality between Dark Paladin and Way of the Shaman is worlds apart.
Leave your review, join the conversation on Way of the Shaman book six at the LitRPG Forum, or go buy the book today.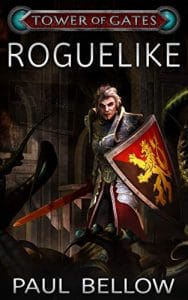 Desperately Seeking the Amulet of Yendro
Alex enters a roguelike embedded inside the Tower of Gates VRMMORPG. If he makes it out by avoiding Yet Another Stupid Death, he'll gain an epic magic item and rejoin his companions.
Was taking the chance and going into the roguelike his biggest mistake? Or will playing bring him even further riches and glory? Find out in this first supplement adventure in the Tower of Gates universe.
YASD! Aaargh! If you loved Rogue, Nethack, or any of the other procedurally generated RPGs, you should grab this book.