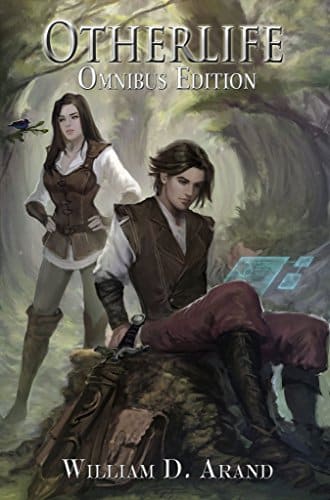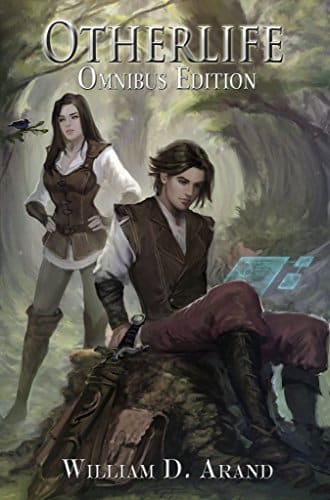 Runner has a problem. He and 499,000 men and women are trapped in a game. He also just happens to be the only person from IT who could log everyone out safely. And he doesn't remember his password.
He, like everyone else in this nightmare, had their memories scrambled or lost in the process of being loaded into the game. A single garbled message is his only clue on how to save everyone.
The problem is that whoever loaded them into the game, loaded their minds completely. If they die, their brain gets wiped.
Now it's time for Runner to flex his skills as a power gaming min maxer and see what he can do. Because every time he levels, he might gain the memory of the password. Time to go Hardcore.
Warning and minor spoiler: This novel contains graphic violence, a harem, unconventional opinions/beliefs, and a hero who is as tactful as a dog at a cat show. Read at your own risk.
This is the Omnibus edition of the Otherlife Trilogy. It contains all three books. Only the description of the first book has been included to prevent spoilers from occurring.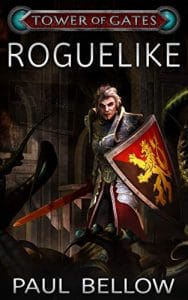 Desperately Seeking the Amulet of Yendro
Alex enters a roguelike embedded inside the Tower of Gates VRMMORPG. If he makes it out by avoiding Yet Another Stupid Death, he'll gain an epic magic item and rejoin his companions.
Was taking the chance and going into the roguelike his biggest mistake? Or will playing bring him even further riches and glory? Find out in this first supplement adventure in the Tower of Gates universe.
YASD! Aaargh! If you loved Rogue, Nethack, or any of the other procedurally generated RPGs, you should grab this book.