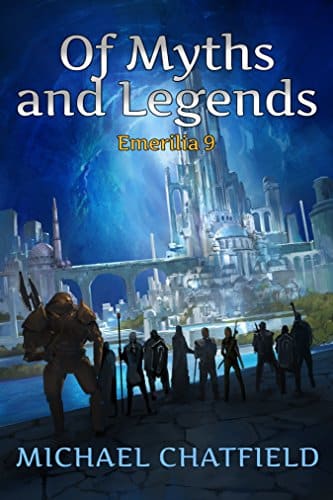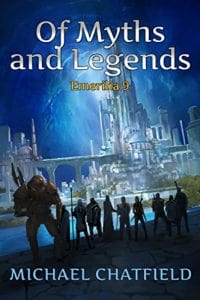 A LitRPG Novel – Emerilia Book 9 by Michael Chatfield (LitRPG Author)
The Emperor has spoken and the portals are opening. The Event is larger than anyone anticipated with Emerilia's people needing to band together to survive.
The creatures of nightmares and children's stories might roam Emerilia, but this isn't their land it isn't their home.
The Terra Alliance will use everything at their disposal to gain strength and push back the forces that roam Emerilia.
The Pantheon moves in the shadows, the forests and across Markolm. Light, Earth and Dark's forces only grow as they recruit those from The Event into their ranks.
Beset on all sides Party Zero prepare for a war not seen since the ancient times of Emerilia.
They know that this is only the beginning.
Emerilia LitRPG Series:
Facebook LitRPG Reads Comments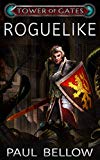 Do You Love D&D Books?
Get a FREE LitRPG Novel Today!
Looking for a full-length LitRPG novel to read? You can get a free copy of Roguelike right away! Click here for more information on this great LitRPG adventure. Fans of Dungeon Crawl Stone Soup, Nethack, and other roguelike games will enjoy this book!