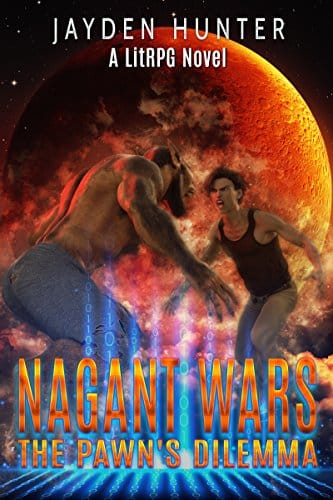 By Jayden Hunter (Author) The re-release of Nagant Wars is here. Worth a look in our opinion.
When Rhith Corp releases Nagant Wars, its latest VR-MMO, Dale Brown cannot wait to put on his Rhith-Suit and experience the most vivid, full-immersion world ever created.
With pleasure and pain set to mimic reality, Dale must navigate the dangers of war, face his personal failings, and learn who his friends truly are.
Set on the planet Almaach, the swords and sorcery aspect of the game is starkly contrasted to the potential dystopian nature of Dale's real life, which in 2040, contains the ever-increasing chance of global disaster.