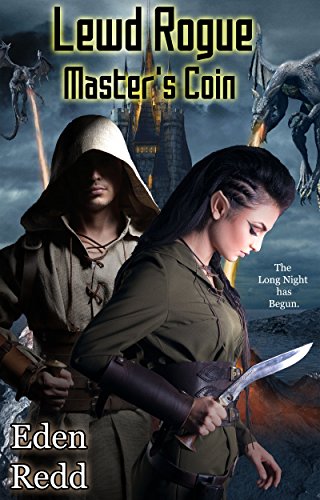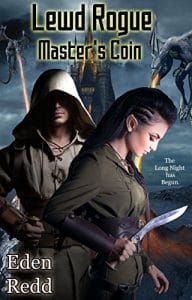 Lewd Saga Book 10 by Eden Redd
The Long Night has begun.
The virtual world of Lukken sits on the edge of a war not seen in many ages. Trolls and the dead gather to begin their march on the kingdoms across the digital continent, setting their sights on the Dragon Lords on the Northern Coast.
Renner is a rogue, bent on enjoying his summer home and staying as far away from the threat of war as possible. Along with his luck fairy, Gylda, they prepare for the return of a fellow rogue and settle in.
When unwelcome guests arrive, the player will soon discover his ties to the underworld will draw him into the conflict, whether he wants to or not.
With dark plots set in motion, the player must decide which side he is really on. Will he fight for his friends, lovers or the sinister monsters pulling his strings? Will his mischievous nature get everyone he cares about killed? Will his heart's desire take him down an unforeseen road from which he may never be the same?
Lewd Saga is a Virtual MMORPG, based in the fantasy world of Lukken, home of dragon royalty, human kingdoms and troll masters. Players quest, grow their abilities, join in great battles and find love and lust in whatever form they desire. There is no taboo too great or too intimate.
After the Long Night, the digital realm will be forever changed.
Facebook LitRPG Reads Comments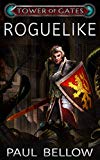 Do You Love D&D Books?
Get a FREE LitRPG Novel Today!
Looking for a full-length LitRPG novel to read? You can get a free copy of Roguelike right away! Click here for more information on this great LitRPG adventure. Fans of Dungeon Crawl Stone Soup, Nethack, and other roguelike games will enjoy this book!