Epic LitRPG Adventure (Fayroll – Book 4) by Andrey Vasilyev (LitRPG Author)
The adventure continues. A recruitment office and a Recruitment Sergeant, it's a new thing for Hagen the Warrior but nostalgia for Kif as he ponders joining a 'Free Company' heading South. But is he ready for what awaits him? And is the final Dryad worth it?
The South, a completely new scene. Even more deadly than any other place in Fayroll and one that might prove too much for Kif. As reality begins to blur and the game gets more real, Harry realises just how dangerous the South can be especially with the Free Companies.
With more clan intrigue, strange players, and deadly creatures Harry must continue his epic quest as the final Dryad waits for him. But his time is running out and he must visit the Monkey King Temple to complete the Dryad Quest and face the terrifying challenges.
All the While facing a possible Clan War between various unknown factions. Life in Fayroll is heating up.
Fantasy RPG Random Tables Books
Make life as a Game Master easier....
If you play Dungeon & Dragons, Pathfinder, or other fantasy tabletop role-playing games, this
RPG random tables book
is full of encounters, NPCs, and more. Available as an eBook or in a classic print format. Either way, you'll have a wealth of adventure ideas at your fingertips.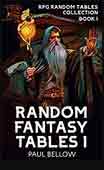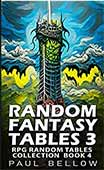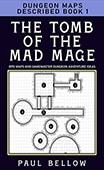 Fayroll LitRPG Series