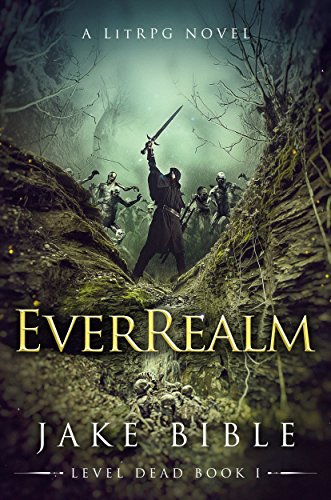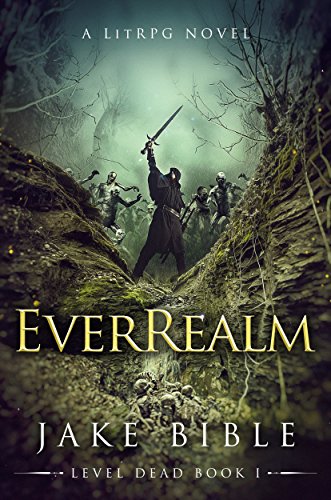 A LitRPG Novel (Level Dead Book 1)  by Jake Bible (LitRPG Author)
In the 23rd century, the world is at an end, and a group of gaming and programming friends decide that their only way to survive is to discard their bodies and send their minds into the quantum matrix of a virtual gaming world. They have created the Domains and there they plan to reside forever.
Except, the nightmares of reality have followed them into their new quantum dimension and those nightmares threaten to destroy it all!
Now it is up to one of them to help navigate the quantum platform known as EverRealm, a fantasy MMORPG of epic proportions, in order to complete a quest he neither wants to complete nor knows how. With the help of his friends, and a lot of luck, he will have to face trials and tribulations like he's never faced as a player! Because now it is no longer a matter of Game Over, but of life or death!
Can he survive it all and come out a winner? The only way he'll know is if he plays the game to the bitter end!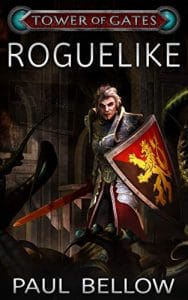 Desperately Seeking the Amulet of Yendro
Alex enters a roguelike embedded inside the Tower of Gates VRMMORPG. If he makes it out by avoiding Yet Another Stupid Death, he'll gain an epic magic item and rejoin his companions.
Was taking the chance and going into the roguelike his biggest mistake? Or will playing bring him even further riches and glory? Find out in this first supplement adventure in the Tower of Gates universe.
YASD! Aaargh! If you loved Rogue, Nethack, or any of the other procedurally generated RPGs, you should grab this book.