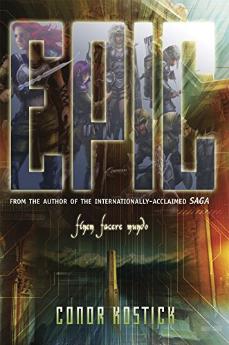 By Conor Kostick (Author)
#WELCOME TO EPIC: PRESS START TO PLAY#.
On New Earth, Epic is not just a computer game, it's a matter of life and death. If you lose, you lose everything; if you win, the world is yours for the taking.
Seeking revenge for the unjust treatment of his parents, Erik subverts the rules of the game, and he and his friends are drawn into a world of power-hungry, dangerous players.
Now they must fight the ultimate masters of the game — The Committee. But what Erik doesn't know is that The Committee has a sinister, deadly secret, and challenging it could destroy the whole world of Epic.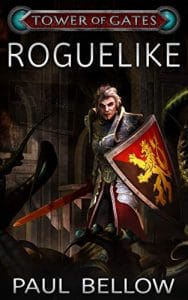 Desperately Seeking the Amulet of Yendro
Alex enters a roguelike embedded inside the Tower of Gates VRMMORPG. If he makes it out by avoiding Yet Another Stupid Death, he'll gain an epic magic item and rejoin his companions.
Was taking the chance and going into the roguelike his biggest mistake? Or will playing bring him even further riches and glory? Find out in this first supplement adventure in the Tower of Gates universe.
YASD! Aaargh! If you loved Rogue, Nethack, or any of the other procedurally generated RPGs, you should grab this book.