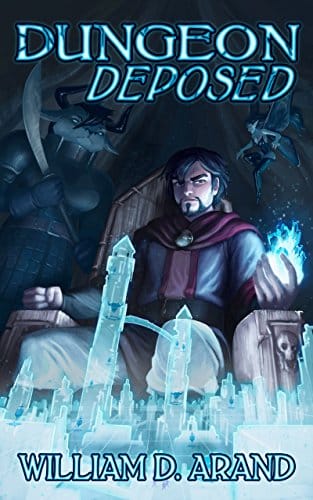 By William D. Arand
Ryker only has one goal in his life right now:
Turn a certain adventuring guild into a flaming wreck while dancing merrily through the smoldering ruins. All for the chance to get back at a handful of people.
It isn't as if they didn't deserve it either.
They had driven him from his home. Chased him physically from the very guild house itself. All the way to the gates of the city.
Simply because he wasn't as strong as they expected him to be.
As strong as he'd expected himself to be.
He'd returned to the city the next day and left with his means for revenge. Something he'd hidden away and told no one about when he found it on his one and only Dungeon Dive.
An inactive Dungeon Core.
A crystal the size of a fist with a soul inside. One that could create anything from mana it wanted to. From monsters and complex cave systems to gold coins.
Years of waiting, planning, and unfortunately farming, were spent waiting. Now it felt like his moment was finally here.
The Dungeon Core had been acting strange lately. As if it were finally… coming to life.
Watching over the crystal like a hawk for this very event, Ryker impatiently waits. Any day now, it'd start.
And he could set about taking his vengeance.
Starting with ripping the soul of the Dungeon out.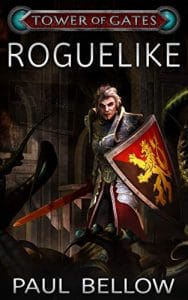 Desperately Seeking the Amulet of Yendro
Alex enters a roguelike embedded inside the Tower of Gates VRMMORPG. If he makes it out by avoiding Yet Another Stupid Death, he'll gain an epic magic item and rejoin his companions.
Was taking the chance and going into the roguelike his biggest mistake? Or will playing bring him even further riches and glory? Find out in this first supplement adventure in the Tower of Gates universe.
YASD! Aaargh! If you loved Rogue, Nethack, or any of the other procedurally generated RPGs, you should grab this book.