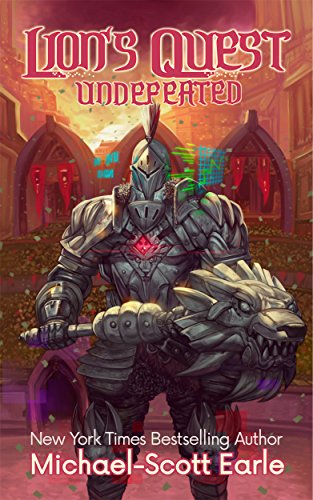 If you haven't heard yet, Michael-Scott Earle has put his popular Lion's Quest LitRPG saga back into Kindle Unlimited. This makes it a great time to go check out the first two books in the series. Book three – Trinity – is dropping soon and will also be in KU according to a post by him on Facebook.
This is great news for any readers with KU who haven't checked out one of the hottest LitRPG series around. Here's the blurb for Undefeated, book one of the Lion's Quest LitRPG saga…
Leo "The Lion" Lennox is the 10 year world champion of Astafar Unlimited, the best virtual reality game of all time. However, Leo has become bored with his success, and wonders where his next challenge will lie.

Then he meets the mysterious Zarra, and she tempts the champ to try her cutting edge game. Leo soon discovers a virtual world that is beyond fantastic. Can he resist the lure of this amazing game and the beautiful woman that has asked him to quest on her behalf?
You can check out book one here. Please like and share this post so that LitRPG fans far and wide can hear about this great news. Reading one of the most-loved LitRPG series is now easier for those with Kindle Unlimited subscriptions.